FAQ
Sure, but please keep it SFW
I'm not comfortable with any sort of sexual content so please don't do anything like that with my characters
Also it's okay to draw your oc interacting with my oc, but please avoid romantic interactions without asking me first
(gore is okay, but ask first)
Which art program do you use?
I like to use multiple art programs, at the moment the ones im using is Krita, Paint Tool SAI, Medibang, Clip studio paint and Aseprite(pixelart)
Which software you use to animate?
I use Krita for frame-by-frame animation and AnimeEffects for tweening
If i have some free time, then sure.
Just ask me first!
(sorry, im not updating this carrd everytime im open for art trades)
Which pronouns this oc goes by?
If theres no mention of pronouns on the oc bio, then its any pronouns
Do you accept free requests?
Sorry, but no
I may sometimes hold a event where i ask for your ocs to draw for free, but i gotta announce that first, so please do not send me pm/comments requesting free stuff
can i roleplay using your ocs? / can i kin your ocs?
Please don't do that
I appreciate that you're enjoying my ocs that much, but i'm not comfortable with that
About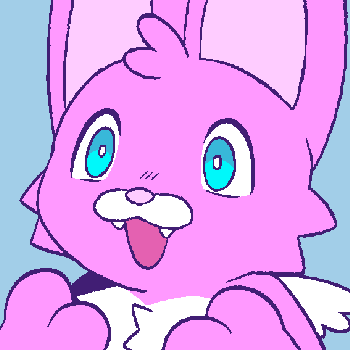 tigre/hellnu | any pronouns | young adult
Hi, i'm tigre/hellnu and welcome to my carrd.co! !
I enjoy cute and creepy/weird stuff and i like to draw, animate and sometimes make music.
I'm a super anxious and awkward creature, so i may take time to reply back
english isn't my native language, so typos may happen (brasil)
Before you follow
- Im a SFW artist and i usually post cute art, but sometimes i may post vent art, oc designs with features that are distorted/creepy looking that may cause discomfort for the viewer(body horror), gore art, art with glitch effects that may cause eyestrain and ocs with stories that contains sensitive/mature content (mental health issues, abuse, death, self harm)- when i post my non cute art, i put the proper tags/filters, so you dont have to worry in case you only follow me for my cute art- feel free to request for me to include a tag on my drawing's comment section so you can mute it- im sex repulsed and i do not make sexual content, so please do not act inappropriate towards me, my ocs or anyone else on my post' comments section- i don't mind nsfw accounts following or interacting with my stuff, but don't expect me to interact back or allow you to join my free art giveaways
(except if you use a nsfw image as your profile picture, then im probably blocking you due to not wanting to see it on my notifications tabs everytime you interact with one of my posts)
by commissioning me, you are automatically accepting the terms bellow, so please read everything first
if you have any questions feel free to contact me
animals(feral and anthro)

humanoids

fantasy creatures

gore(moderate and candy)

fan art

object oc
nsfw

nudity

fetish art

hateful or discriminatory content
(if your oc species isn't listed above, feel free to ask about it)
-I have the right to refuse your commission request-I may use/upload your commission on my social medias and portfolio, if you wish to keep this commission private, please tell me beforehand-You may not use your commission for commercial purposes-You must pay first before i can start working on your commission-Please give credits if you gonna repost your commission-You can only request a refund if your commission still have not been finished, after that it's not possible
(the refund amount may change depending on the progress of your commission)-You may request small changes/fixes on your commission without extra charge-I may send a sketch before moving foward with the commission to make sure this is the pose/mood you wish for-Feel free to request for updates on your commission-I may charge extra if your oc have a complex design-I have multiple artstyles, so if you are looking for a specific artstyle of my, please tell me beforehand